WELCOME TO RUPINDER SAHOTA
Rupinder Sahota's staff is fully licensed and certified to provide you with the best insurance coverage available for all of your needs. Because of their expertise, buying insurance will be a breeze. We Provide the Best Insurance services in Surrey. 
Having Homeowners Insurance
Our team at Rupinder Sahota believes that everyone deserves to feel safe and secure in their own home. Once you've put in the time and effort to build a comfortable and secure house, you want to make sure it stays that way as an Insurance services in Surrey.
Renter's Insurance
When Canadian property owners require tenant insurance, they may turn to Rupinder Sahota, as they are the insurance company in Surrey. There is a widespread misconception that renters insurance is only a bare-bones policy that won't cover anything beyond your things in the case of a disaster.
Enhanced Visa Coverage
All candidates for the Super Visa programme, which allows Canadian citizens and Permanent Residents to invite their parents and grandparents to visit the country, are required to have adequate medical coverage. Foreign tourists and visitors to Canada do not qualify for the country's publicly financed health care system, which is only available to Canadian citizens and permanent residents.
Business Venture
Consumers are the only owners of any intellectual property created as a result of a commercial activity. This kind of programme is open to all enterprises and groups, regardless of size or field. Contact Rupinder Sahota if you need assistance finding insurance services in Surrey.
Property Use and Investment
Do you understand the ins and outs of business property insurance? The physical injury or loss of property your company may suffer from external tragedies such as fire, theft, or vandalism. It is essential that your business get a commercial property insurance policy to safeguard its physical assets. Consider connecting with the right platform that offers quality insurance services in Surrey.
Invalidity Coverage
Disability insurance (DI), disability income insurance (DII), and income protection all work to ensure that a person's capacity to generate an income is not jeopardized if they become disabled and unable to do the essential tasks of their employment (IP).
Legal Obligations of Contractors
Do you provide services to ensure the highest level of house upkeep for your clients? It's possible that you're a home builder or run a business that helps people remodel their existing homes. You, your business, and your employees as a general contractor need to be protected by adequate insurance in the event of an on-the-job accident or other disaster that might result in a significant financial loss.
Life Insurance
To protect their loved ones financially in the event of their untimely demise, many people purchase life insurance policies. What we call "life insurance" in the UK is known as "term assurance" elsewhere in the Commonwealth. Events close to death, such the diagnosis of a terminal or severe illness, might be advantageous to the policy's beneficiaries.
Safety-net healthcare
Whether you're on a trip by yourself or with a buddy, you should always feel safe and ready for whatever the road may bring. You can't prepare for everything, but there are certain things that visitor medical insurance can help with.
Insurance for Mortgages
Purchase mortgage insurance to prevent financial loss. Mortgage Protection Income Insurance (IPI) is a kind of income protection insurance that helps you keep up with your mortgage payments if you become disabled and are unable to work. Due to unforeseen events, most individuals eventually find themselves unable to keep up with their mortgage payments.
Travel Medical Coverage
Getting trip insurance is like having a safety net for your vacation. There are a lot of expenses that may add up during a vacation, including travel, lodging, luggage, and medical care. Although no one wants to prepare for the worst when on vacation, it's important to have a financial safety net in place in case anything does go wrong and you end yourself without any cash.
We are dedicated to support you
You deserve care that is hassle-free, straightforward, and individualised. Safe insurance that is intended to support your success. At Rupinder Sahota, everything is geared toward a single, major goal.
We give many services in different fields.
We develop the relationships that underpin the next phase in your organisation's growth.
Super Visa Insurance
Super visa insurance, a kind of travel insurance policy created exclusively for super visa applicants, is now widely available from insurers.
Whole life insurance
A death benefit will be paid to beneficiaries of whole life insurance policies with the assurance of payment in exchange for level, recurring premium payments.
Non-Medical Life Insurance
Without having to have an exam, life insurance is accessible in specific coverage amounts. If you want to know if this makes sense for you, we can help.
Funeral Insurance
Insurance plan created to assist your loved ones in paying for the funeral and other charges. There is never a need for a medical checkup during the life insurance application process.
Accident insurance for newborns
With the Child Personal Accident Cover, you may shield your kids from the financial burden of injuries brought on by unforeseeable incidents.
Term life insurance
Term insurance is a pure protection plan that provides the policyholder with a life insurance coverage in exchange for timely premium payments.
Universal Life Insurance
Permanent life insurance in the form of universal life offers policyholders flexible premium payment options, a cash savings element, and a death benefit.
Disability Insurance
Disability insurance is a sort of insurance that will pay a worker's income in the event that their disability prevents them from performing their job.
Income Protection Insurance
Plans for income protection insurance make sure that your money is safeguarded so that your family is always taken care of. Call us right away for further details.
Kids Life Insurance
A child's life insurance policy is a contract with the insurance company, just like an adult's life insurance policy is. Call us right away for further details.
High Risk Life Insurance
Rupinder Sahota is an expert at getting low-cost life insurance for persons that insurance companies consider to be high risk.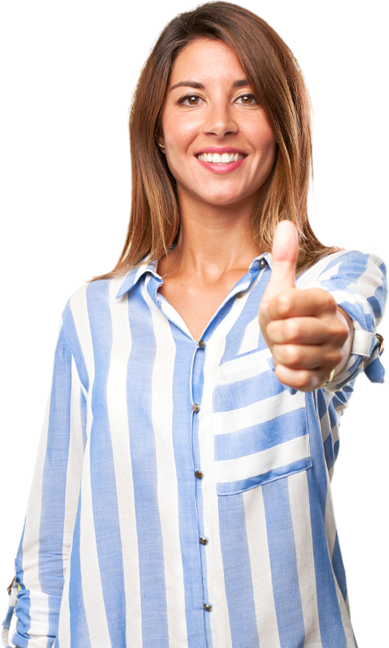 Compare quotes and get life insurance in right way
Reliable. Personable. Fast.
Start a fast, free Super Visa insurance quote with Rupinder Sahota. We help you find any insurance coverages that are right for you, so you're not paying for anything you don't want!
Get an insurance quote – typically in 2 minutes or less. Switch to Rupinder Sahota for an insurance policy from a brand you can trust.
Facing any problem to get a quote!
Book your Appointment
Call Me Now
Our clients are very happy to work with us.
ERROR
There are no reviews on your Google platform.