Term life insurance is the most worthy investment that people do in their lifetime.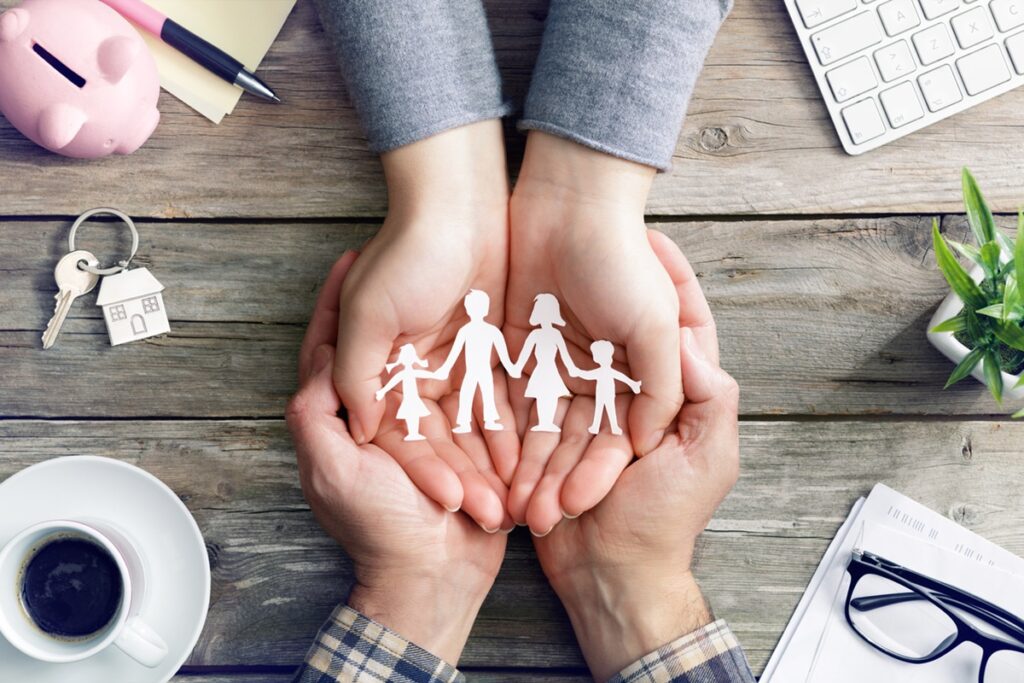 In most circumstances, the primary objective of purchasing life insurance should be to safeguard one's family and loved ones financially in the event that the policyholder passes away. People make the wisest investment they will ever make in their lifetimes when they get term life insurance in surrey. Your life has significant value. Particularly to your immediate relatives. You have a responsibility to ensure that kids continue to receive protection for as long as you are alive. Purchasing term life insurance in surrey can make it easier for you to invest the money you've worked so hard to acquire in ways that will safeguard the financial future of your family and relieve you from anxiety. You won't ever have to worry about the cost of your policy going up since the payback on a level-term insurance policy stays the same all the way through the duration of the policy's term. Because of this, the policy gets its name "level-term."
The following are some advantages of term life insurance:
The most fundamental kind of insurance policy is known as term life insurance in surrey. When a person is younger and has a lower chance of passing away, the premiums for term life insurance in surrey tend to be more reasonable.
Because it just covers a certain amount of time rather than a full lifetime, term insurance is far more cost-effective.
When there is just a short-term need, term insurance is the best option.

The time intervals typically vary from one year to thirty years in length.

Maintaining a Constant Premium During the Term Period and Beyond.

The price of term life insurance may be affected by factors such as the policyholder's age, gender, occupation, hobbies, the length of the term, and the amount of coverage purchased.
Who Should Consider Purchasing A Term Life Insurance Policy?
A term insurance policy is something that should be purchased by everyone who has dependents financially. This includes married couples, parents, business persons and self-employed individuals, investors in SIPs, young professionals who are financially responsible for their parents, and in certain situations, even retirees.
Because life insurance premiums paid are deducted from taxable income in accordance with Section 80C, they provide taxpayers a twofold benefit: protection as well as a reduction in their overall tax burden. The sum obtained according to the terms of a term insurance policy is likewise free from taxation, provided that certain requirements are met as outlined in Section 10 of the Income Tax Act, 1961. When compared to the costs of premiums for the various kinds of insurance plans, term insurance often offers some of the most affordable rates.
Therefore, those who get any one of the three important advantages connected with term insurance should seriously consider purchasing policies of this kind. Protecting your life, lowering your tax burden, and keeping your premiums low are the three most important advantages.
In most cases, the only source of financial assistance for their children comes from the parents. The requirements of children include not just the costs associated with attending school but also the costs associated with day-to-day existence. Children's futures might be put in jeopardy and their access to life's prospects can be restricted if their parents experience misfortune. Through the purchase of a life insurance policy, parents should take the necessary precautions to prevent the occurrence of the aforementioned event. In the event that either parent suffers an accident of some kind, this insurance policy will provide either a one-time payment or a steady income to cover the costs of raising their children.
Couple that just got married
A bouquet of roses, a box of chocolates, and tickets to the movies are all wonderful gifts for your spouse; but, term insurance is a present that will actually last a lifetime. This present will provide your spouse more than fleeting happiness; it will also ensure their well-being in the years to come. Purchasing term insurance as soon after getting married as feasible gives married couples the peace of mind that their partner will have financial assistance in the event that anything happens to the insured individual.
Women in the Workforce
In today's society, women and men are on an equal footing in terms of their ability to manage their own money and provide for their families. In today's society, a family is just as reliant on the earnings of the mother as it is on those of the father. This dependence comes with the need to provide financial security for one's loved ones in the event that anything were to happen to the dependent. A strategy for term life insurance in surrey ensures that your parents, spouse, and children will not be left in a financial lurch in the event that you are no longer around. It assures that your family will not have to make any adjustments to their way of life and that they will be able to continue working toward the objectives you have set for them. 
The amount that is covered by the term insurance policy may also be used to assist pay off any remaining debts, including mortgages, car loans, student loans, and other types of loans. In addition to this, several plans for term insurance also provide the additional advantage of a critical illness cover, which entitles the policyholder to a payment in the event that they are diagnosed with a severe disease such as breast or cervical cancer.
Those who are just beginning their professions are known as young professionals. Many of them are not yet married and do not have any dependents who rely on them financially. However, it is possible that this may alter in the future when they get married or when they begin helping their parents or other relatives. People in this situation should not wait but instead, get term life insurance in surrey right now. 
This is due to the fact that once a policy is obtained, the person will continue to pay the same premiums throughout their whole life. On the other hand, consumers who delay the purchase of term insurance until a later date may be required to pay higher rates. This is due to the fact that term insurance prices increase with age.
So what are you waiting for Contact Rupinder Sahota.